Forty percent of executives surveyed by KPMG say that strategic alliances need to move up the C-level agenda and be placed on a par with classic M&A. 
In today's competitive marketplace, companies know that strategic alliances and partnerships are the strongest and the fastest way for them to grow revenue, increase market share and create innovative solutions. Creating a customer-focused joint sales plan is a critical step in leveraging the strength of partner ecosystems. Operationalizing joint selling and establishing strong pre-pipeline cadence is the key to building a concrete joint sales plan.
Operationalize Joint Selling:
Joint sales are the ABCs of transforming marketing opportunities into revenue – the process that allows alliance organizations to Always Be Closing.
Managing joint sales plan and reviewing joint pipeline is still being done the old way via siloed spreadsheets. Alliance managers are relying on sales tools to do alliance work. By having a shared view of all the joint opportunities from all of your partners (regional and national) you can get a clear real-time insight. It will enable you to answer the attribution question for alliance sourced opportunities.
Set up a pre-pipeline infrastructure: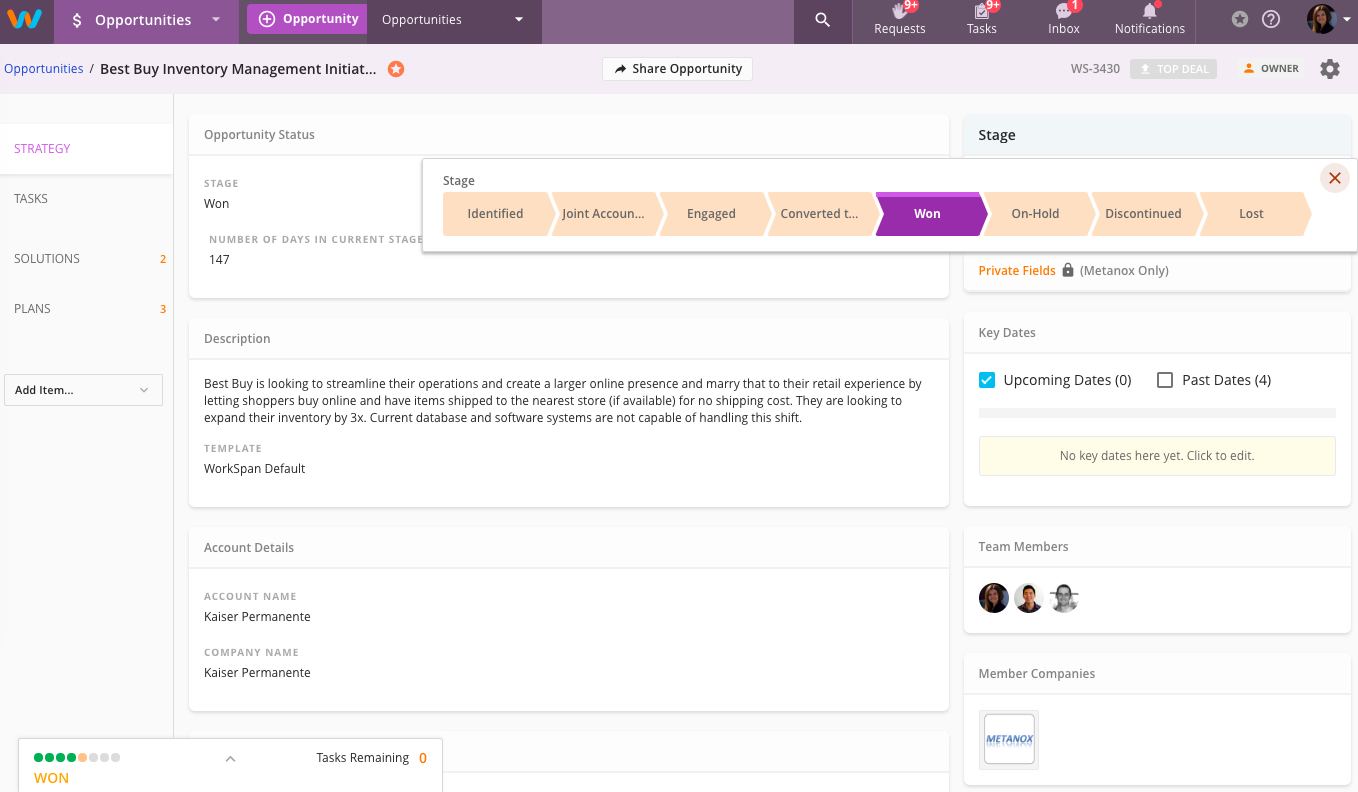 There are 3 – 4 pre-pipeline stages per opportunity. Sales teams are good at closing deals, but they lack the expertise to identify new markets. We have seen that alliances open up new markets and a new set of customers.
But often, alliance managers use spreadsheets to track pre-pipeline activities which makes their contributions virtually invisible at the pre-pipeline stage to rest of the organization. Silos across different systems, solutions, and KPIs create a nightmare in reconciling disparate spreadsheets and then aligning information for respective CRM systems.
Let's consider that you go to your alliance manager at the launch of a new solution and get them to nominate ten accounts. Now you have ten new accounts for your company, but imagine talking to ten different partners, and then you will have 100 new accounts & opportunities to go after.
Establishing the pre-pipeline infrastructure, you will be able to see an immediate impact on the quantity and quality of your solutions. And this is where alliances drive a significant impact. However, what you are missing is an automated real-time system where you can track the pre-pipeline activities.
A real-time joint pre-pipeline can be a catalyst to grow sales. It enables alliance professionals to combine joint account planning and partner engagement by nominating joint accounts to pursue in each sales plan and joint solution. 
Hungry for more best practices – Download the FREE EBOOK below: